Please come meet our staff. With an average of over 25 years experience in the custom framing industry, there isn't much we haven't seen or framed. Give us a try!
Ron Mask – 24 years experience
Owner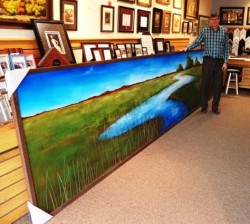 Hi, my name is Ron Mask, owner of The Great Frame Up. For the first 16 years of my professional career, I utilized my Business – Operations and Systems Management degree. As plant manager for a custom cabinet factory, Decora Kitchens, I worked closely with our special skills carpenters in Research and Development. This drew me into woodworking as a hobby. Now, as a custom framer, I get to practice my hobby everyday! With a full wood shop at home, I can take standard frames and tailor them to a unique design for you! This August, I will celebrate my 24th anniversary at The Great Frame Up!
Kim LACHAPELLE – 22 years experience
Store Manager – Art Consultant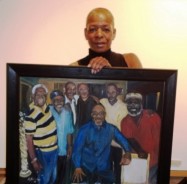 Hi, my name is Kim LaChapelle.  BFA from The Art Institute of Chicago and Minneapolis
College of Art & Design are my tools for seeing the art. My Architectural background is the tool I use to see how framing finishes the statement. This past January, I celebrated my 22nd year of service with The Great Frame Up of Minnetonka!
Tom Sincheff – 38 years experience
Art Consultant – Master Framer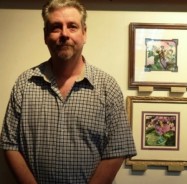 Hi, my name is Tom Sincheff. I started in the framing industry in 1978. I've been doing custom framing since 1982. I've attended many framing conventions and classes over the years. The experience of participating in several framing competitions has taught me to think outside the box. So, if you are looking for something out of the ordinary, I'm your man! This November, I will be celebrating 16 years of service with The Great Frame Up of Minnetonka!